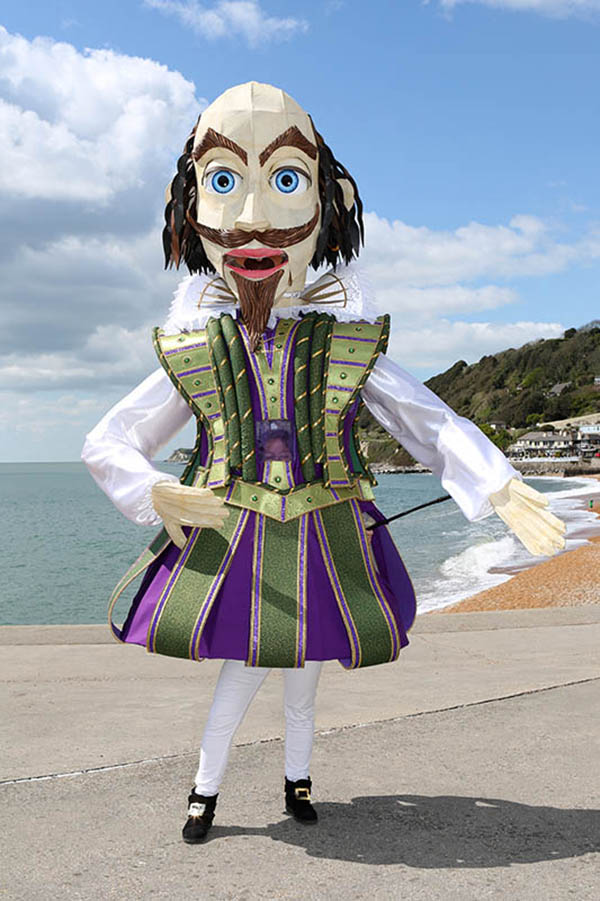 On the 400th Anniversary of his death – 23 04 2016 – the New Carnival Company in Ryde took William Shakespeare on a tour of the Isle of Wight.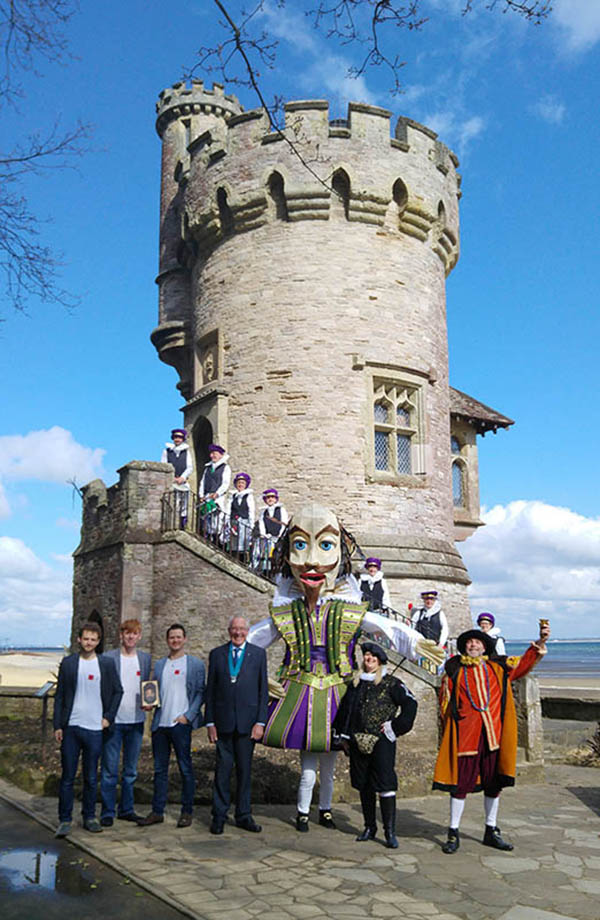 The tour started at Appley Manor in Ryde where he was greeted by The Deputy Mayor Cllr Henry Adams. Actors from the Isle Of Wight Shakepeare Company and Drummers from the Freshwater and Totland Samba Band joined the NCC team as they toured the Island, with Captain of the Isle of Wight [1582 to 1603] George Carey escorting.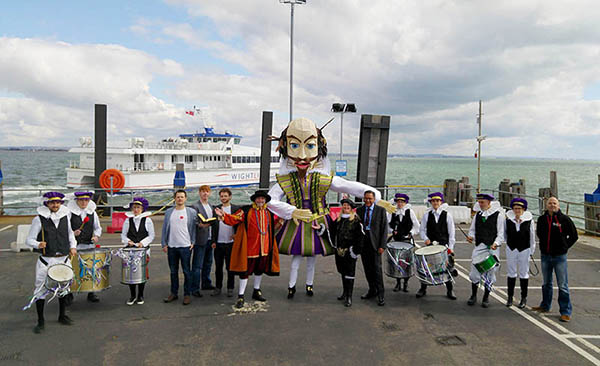 Wightlink Head of Marketing Mark Persad greeted the bard and his entourage at the end of Ryde Pier.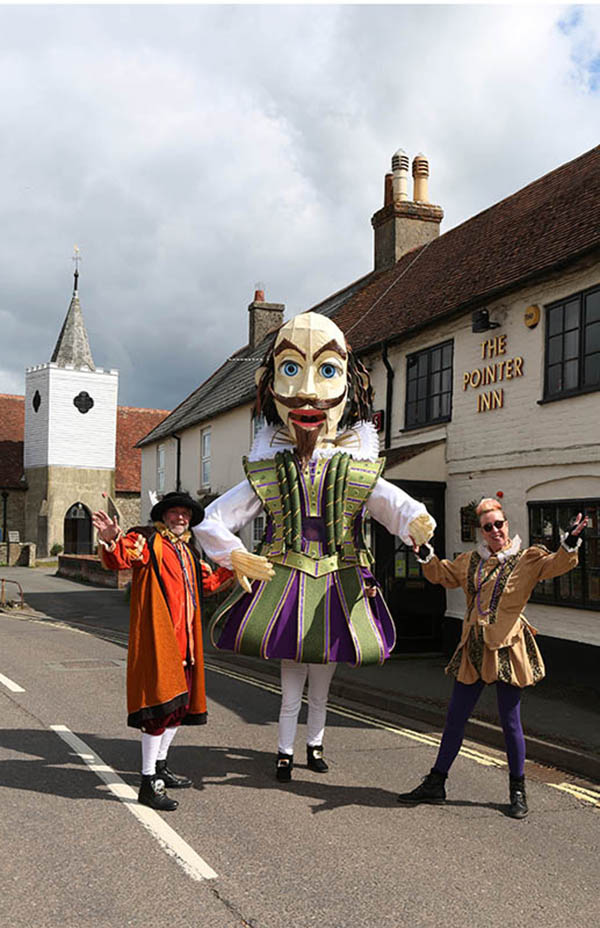 He made an unscheduled stop at The Pointers Inn in Newchurch with New Carnival Company's CEO Chris Slann  [playing George Carey] and Creative Director Frankie Goldspink.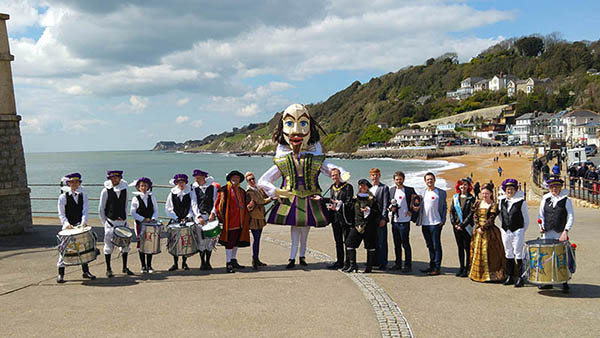 In Ventnor the Mayor, Jason Mack and Pageant Beauty Queens were there to greet him.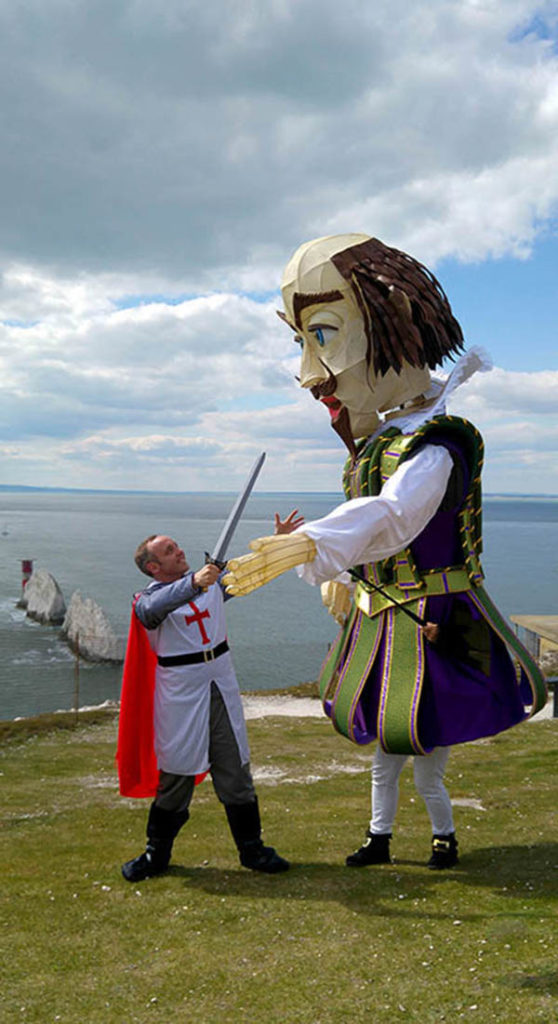 At the Needles Battery he came face to sword with St. George [as it was St. George's Day!] played by Scott King [Visitor Experience Office at The National Trust].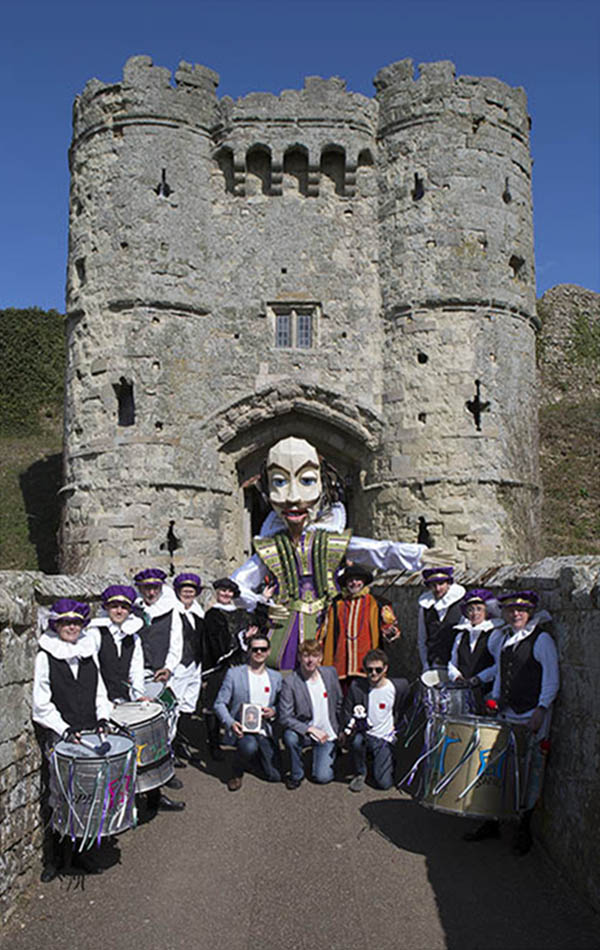 The penultimate stop was Carisbrooke Castle where he was greeted by a waiting crowd and English Heritage staff.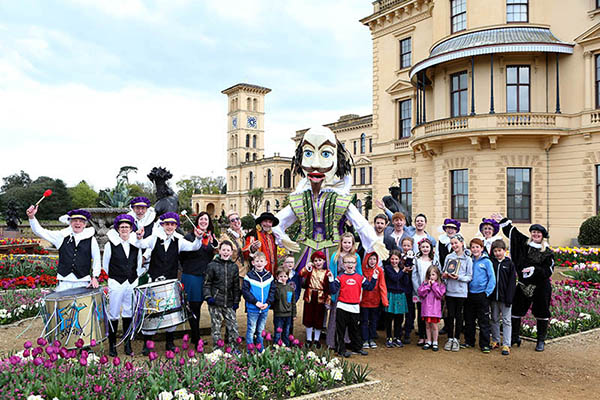 The final destination was Queen Victoria's Isle of Wight residence – Osborne House – where excited children, their parents and other onlookers joined the final photocall.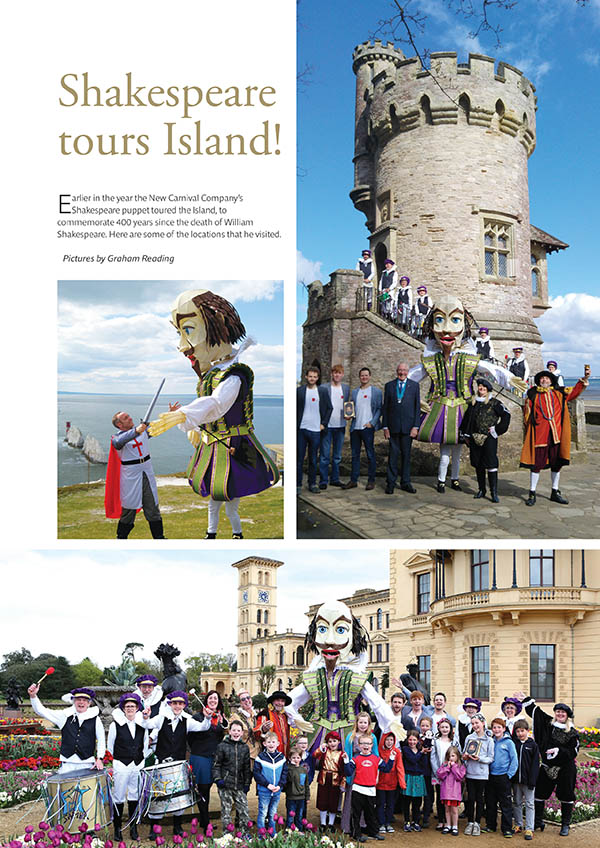 This is how Island Life Magazine used the photos in the June July 2016 Issue
Photos are also on Graham Reading Press Photography Facebook page here: https://goo.gl/7pQaiF
And on the New Carnival Facebook Page here: https://goo.gl/KzrfmP
The Island Echo gave good coverage to the tour
http://www.islandecho.co.uk/news/shakespeare-lives-on-the-isle-of-wight
and the Isle of Wight County Press also reported it well
http://www.iwcp.co.uk/news/news/largerthanlife-shakespeare-attracts-global-audience-94723.aspx
#shakespeare400 #shakespeare2016 #shakespearelive