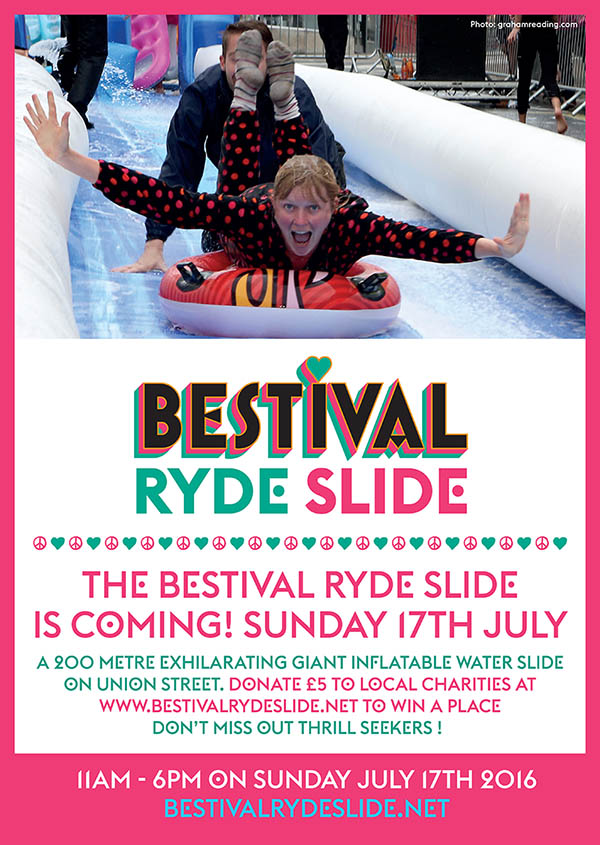 The Bestival Ride Slide 2016 was a lot of fun!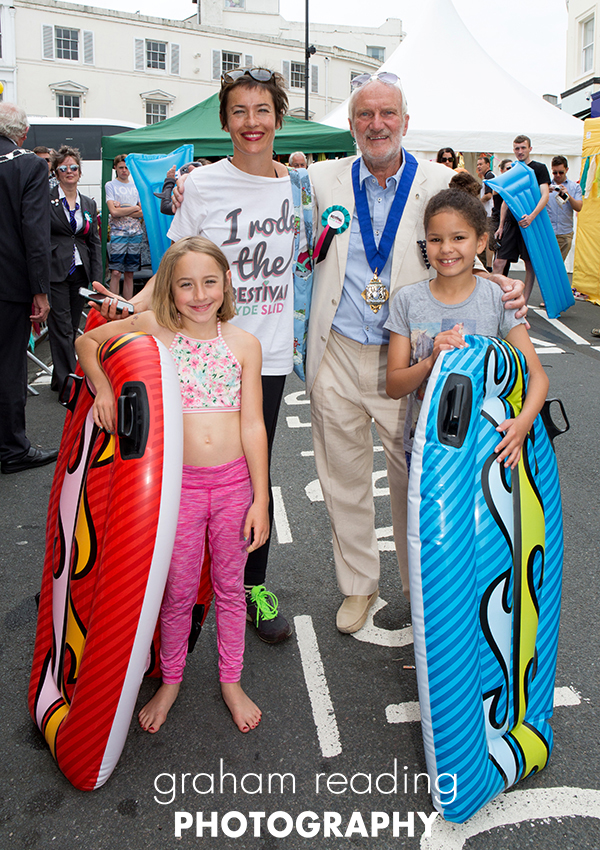 The slide stretched down Union Street in Ryde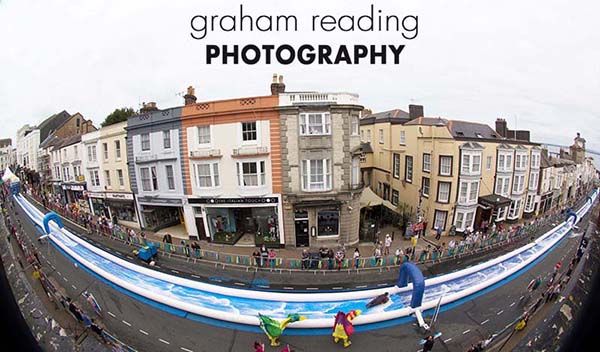 DJ's were on hand for an amazing 7 hour humourous commentary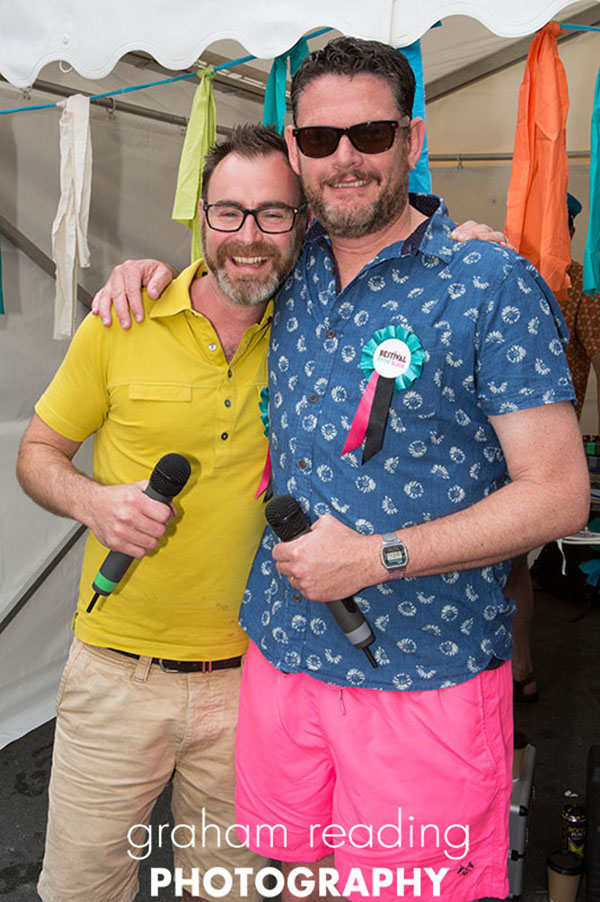 Rob Da Bank joined Wayne Whittle [the visionary whose idea it was to bring the slide to Ryde] and spent some time DJ'ing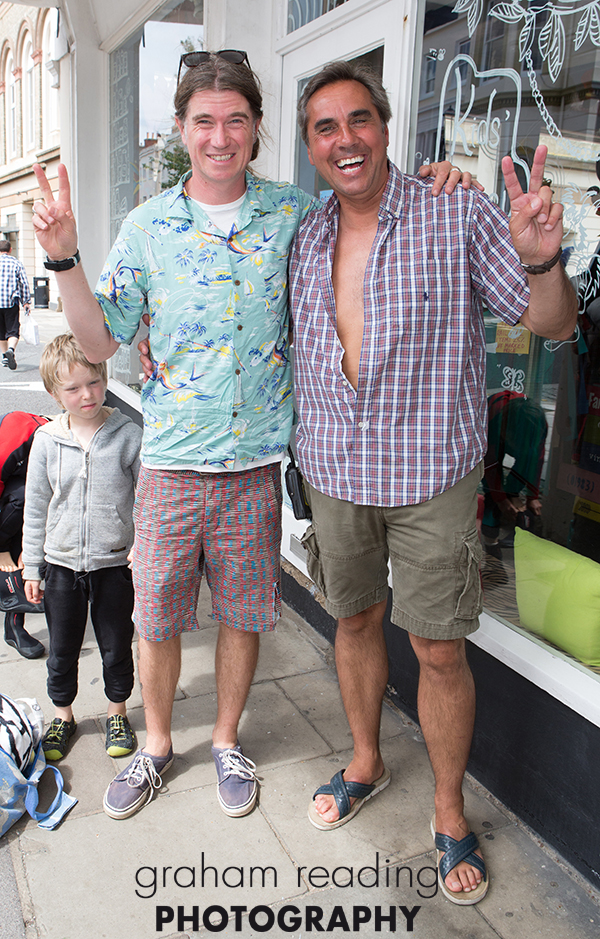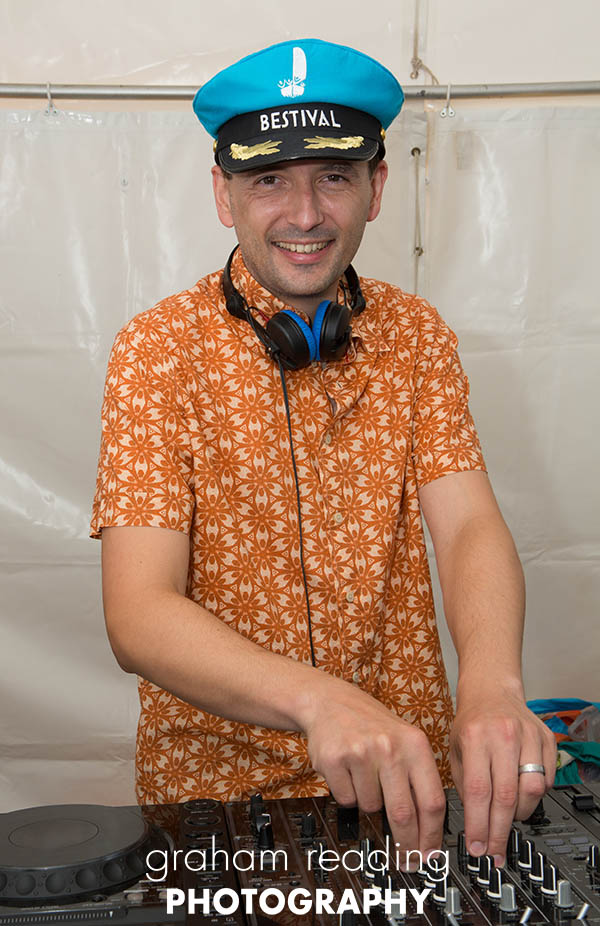 Isle of Wight Council Leader Jonathan Bacon was first down the slide, wearing a Victorian-style bathing suit.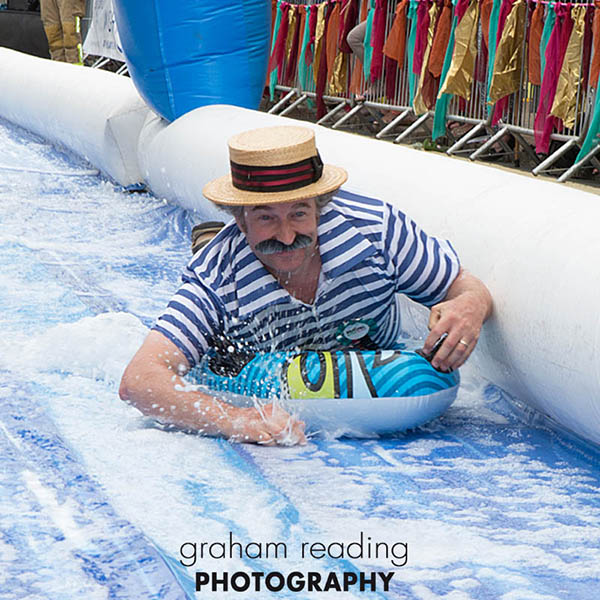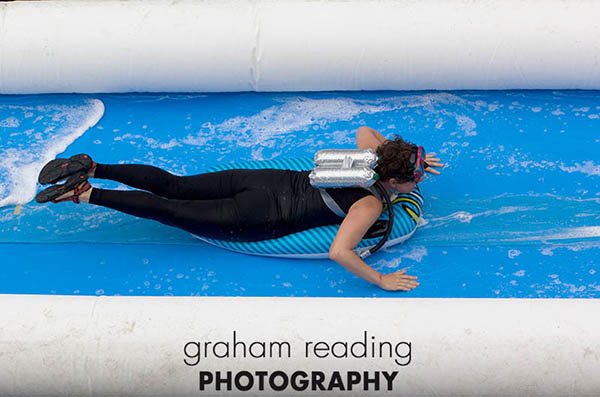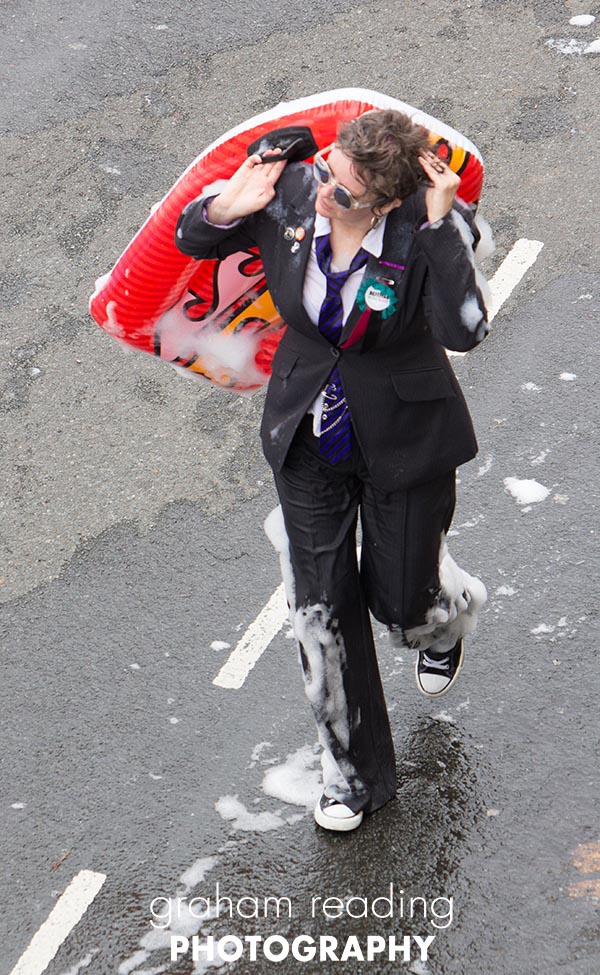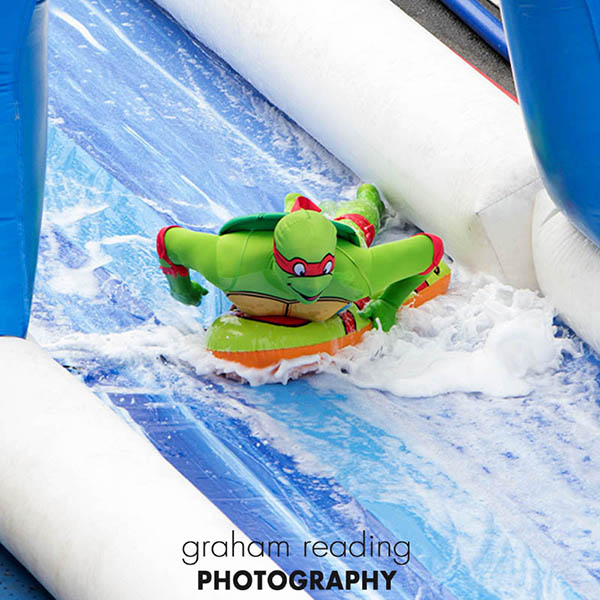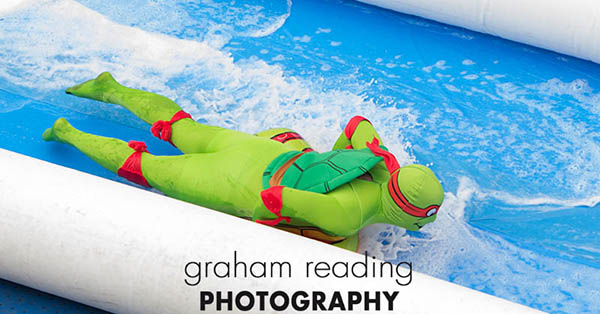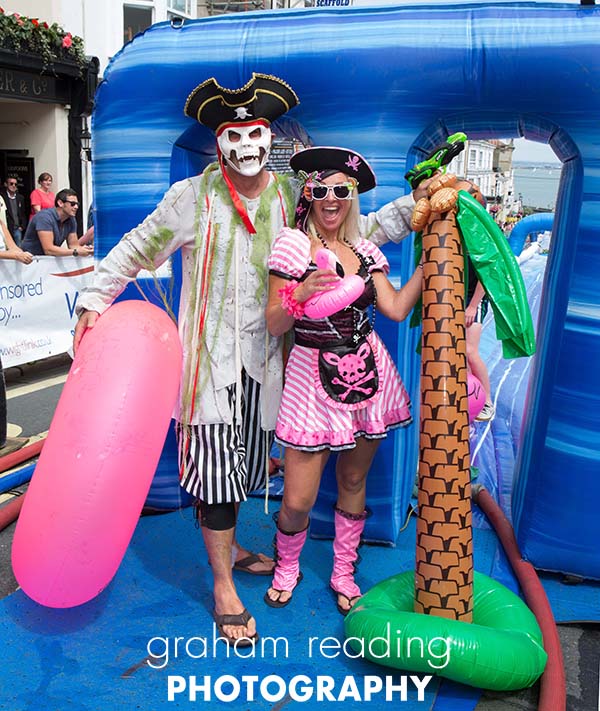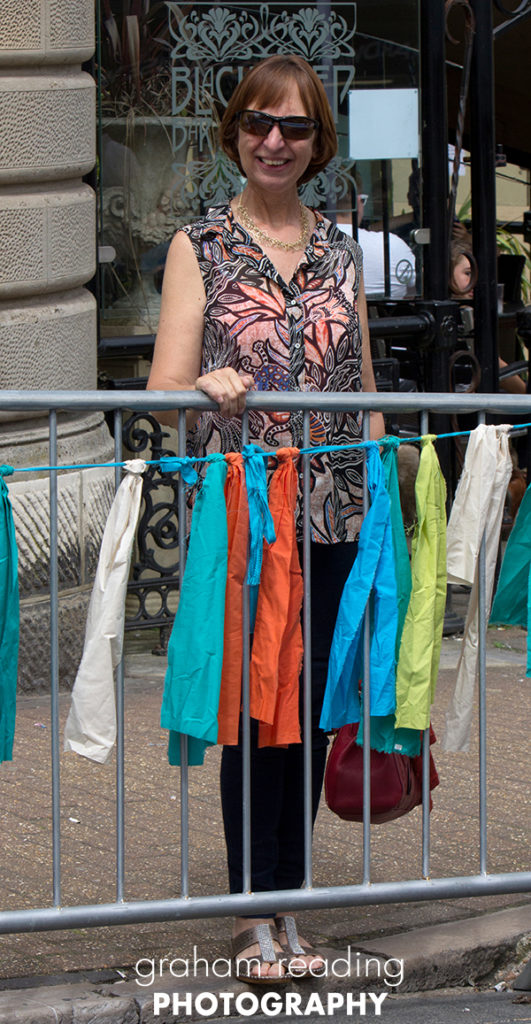 There are many gifted  photographers on the Isle of Wight. I took a photo of the hugely talented Sienna Anderson from Soul Photography, whose work I admire. http://www.soulphotographyiow.com/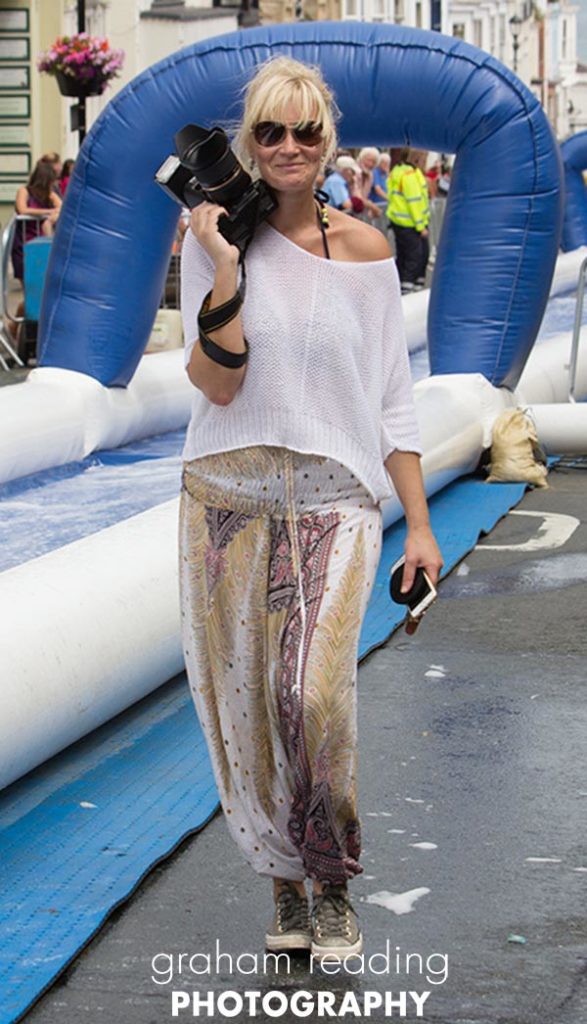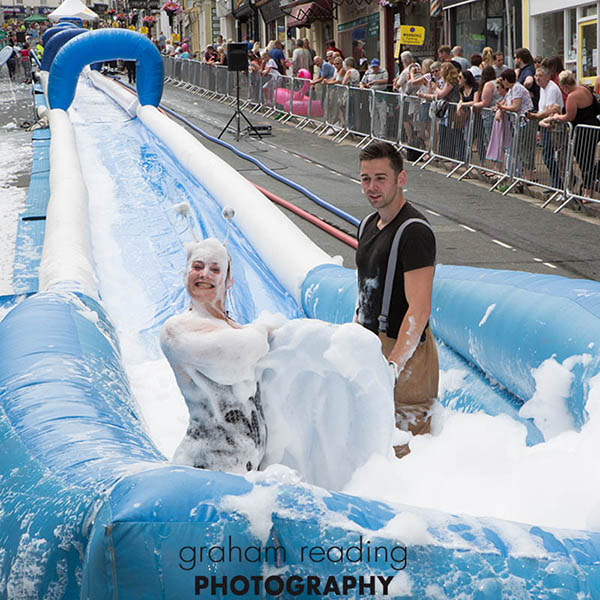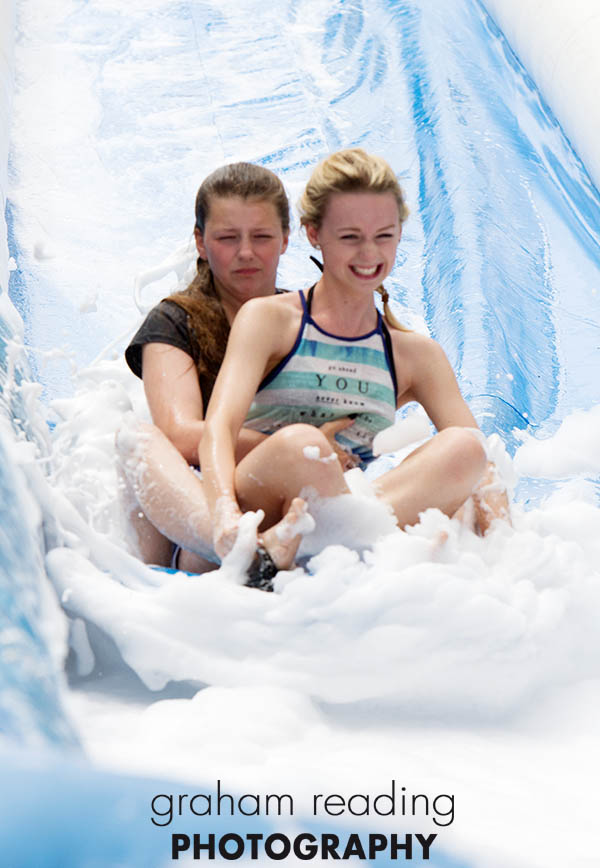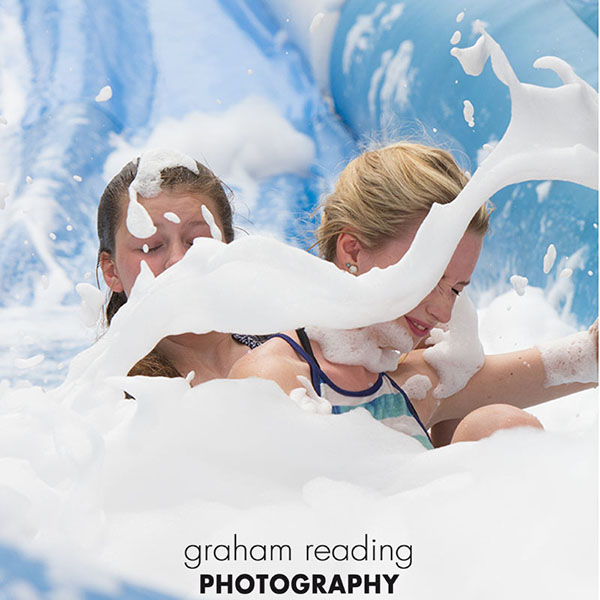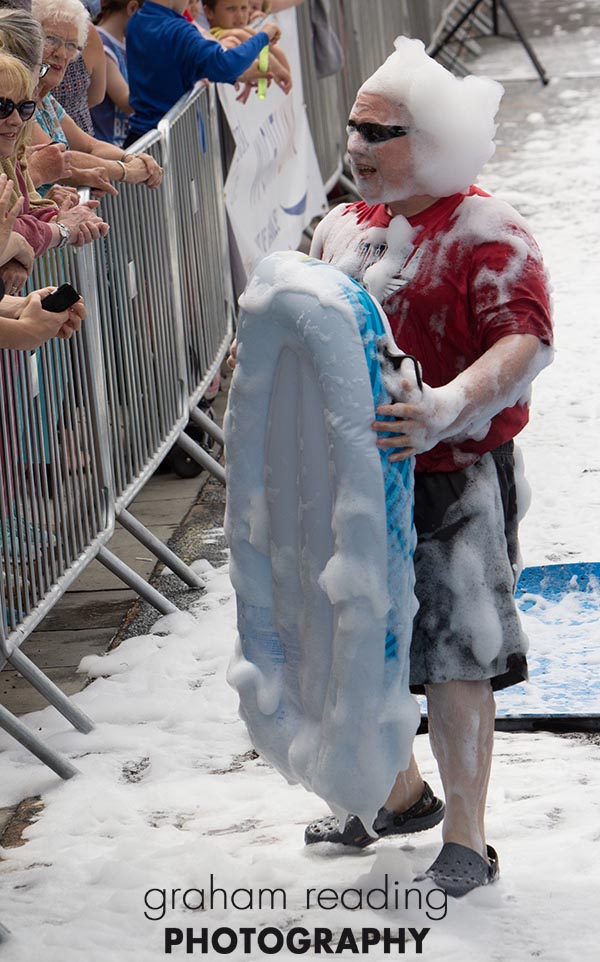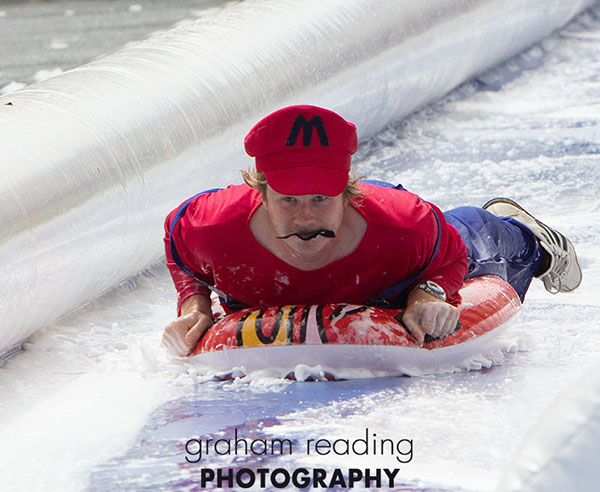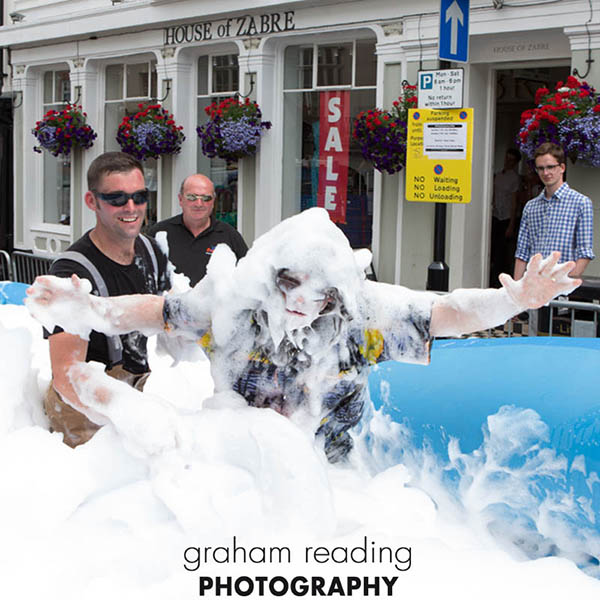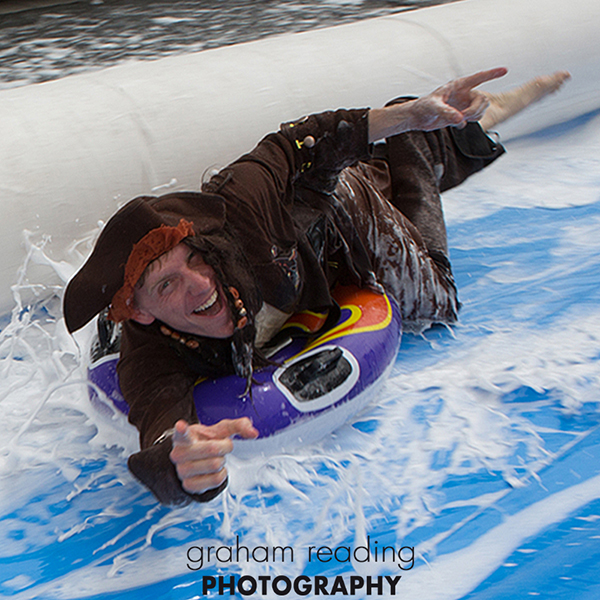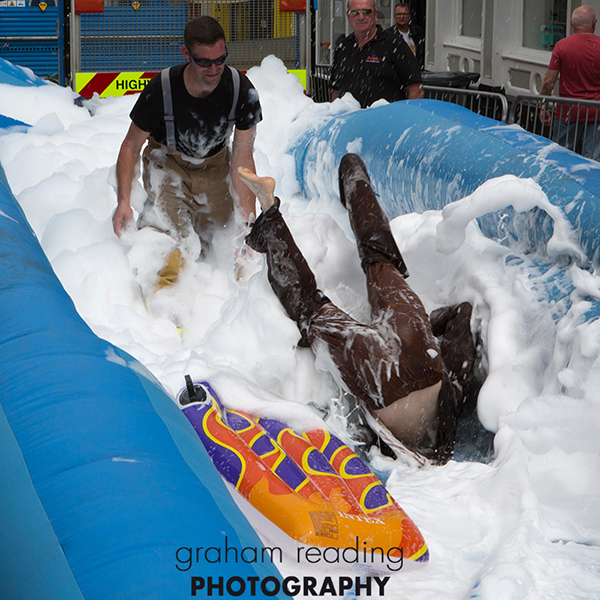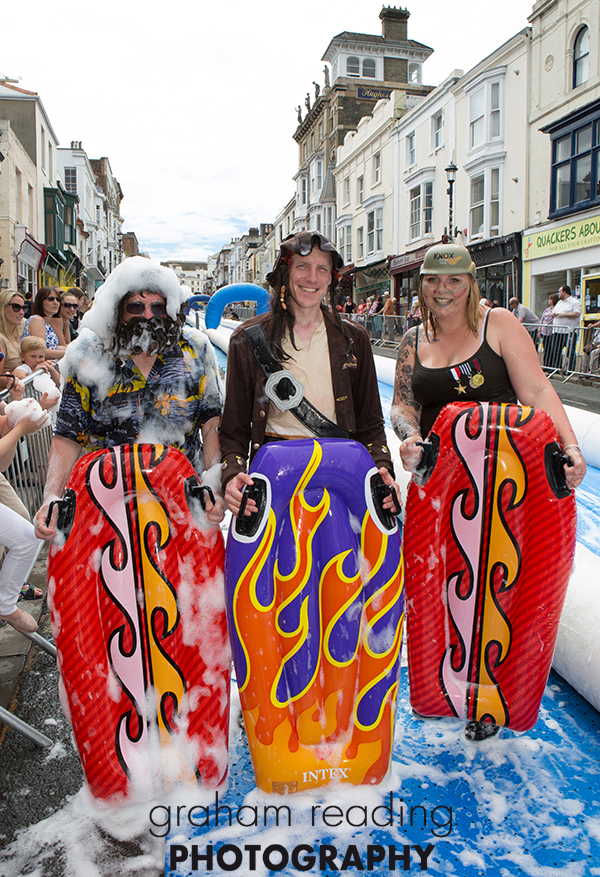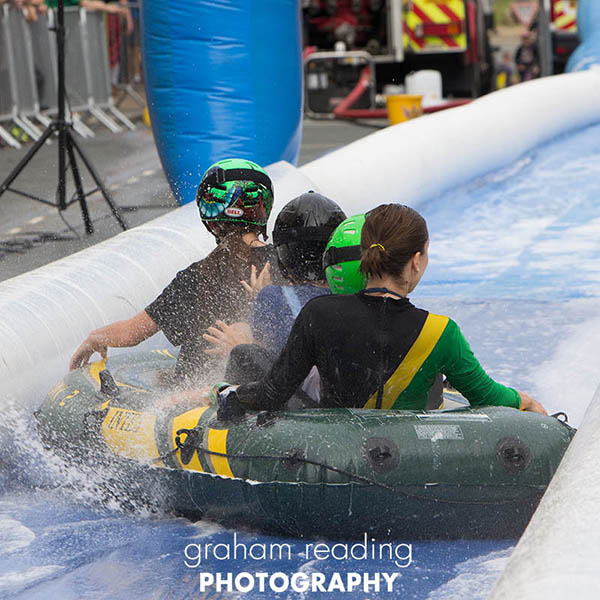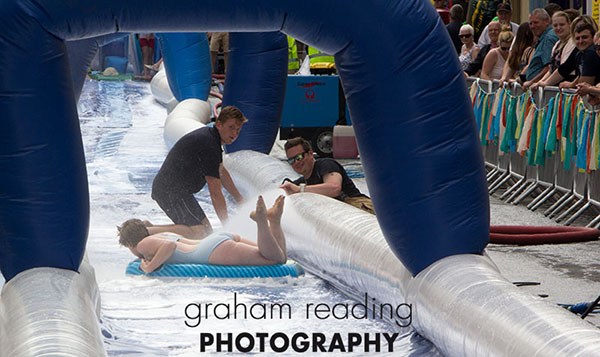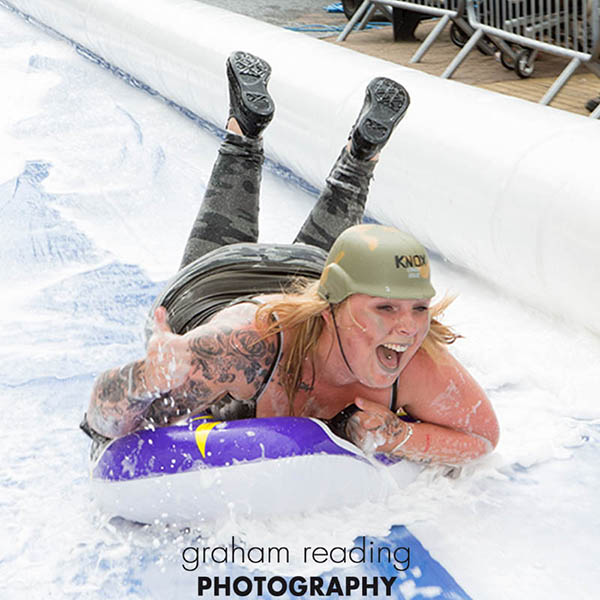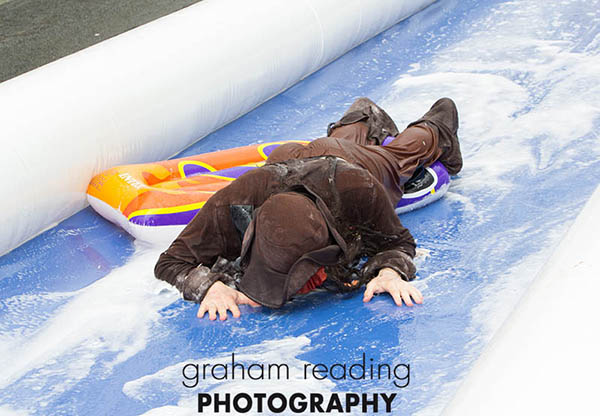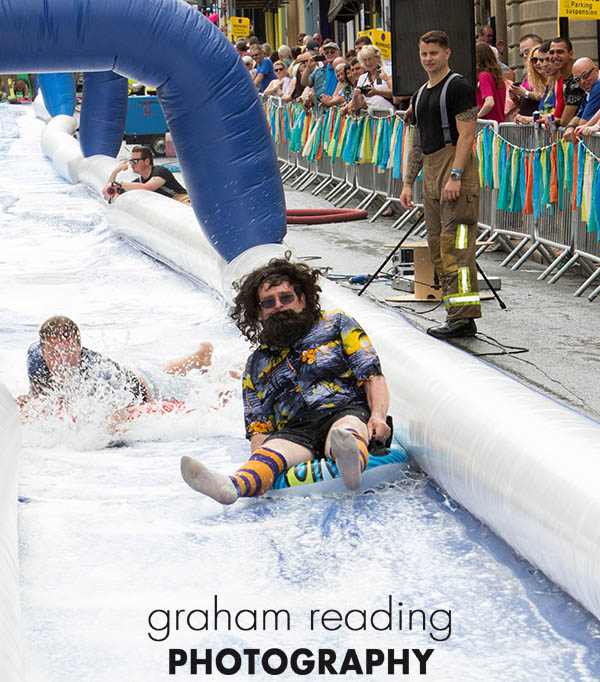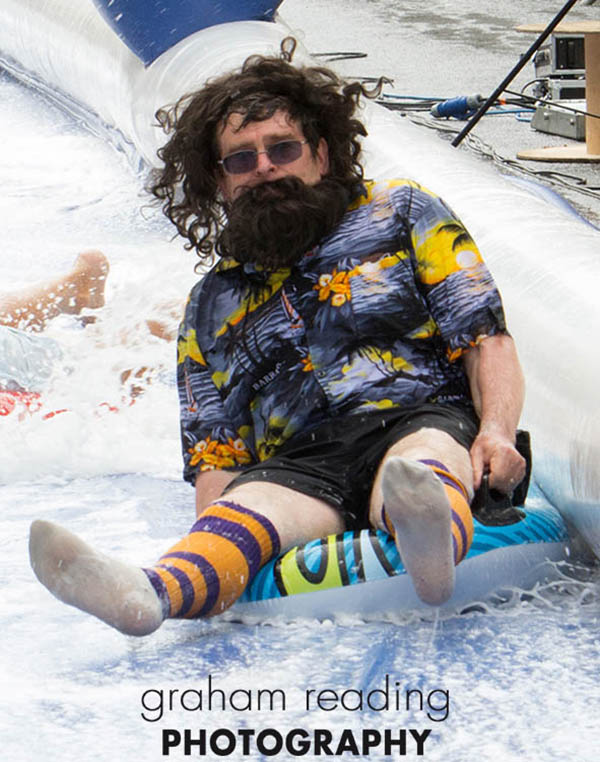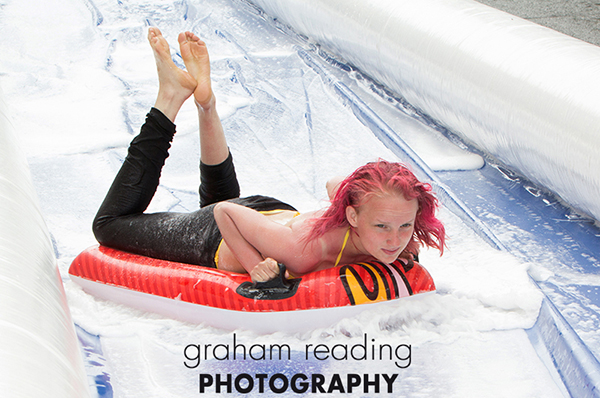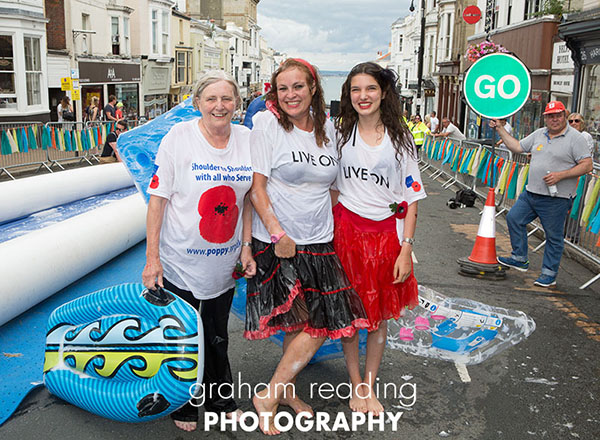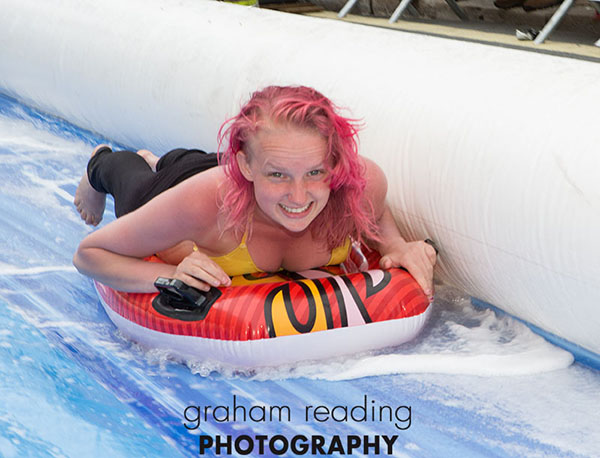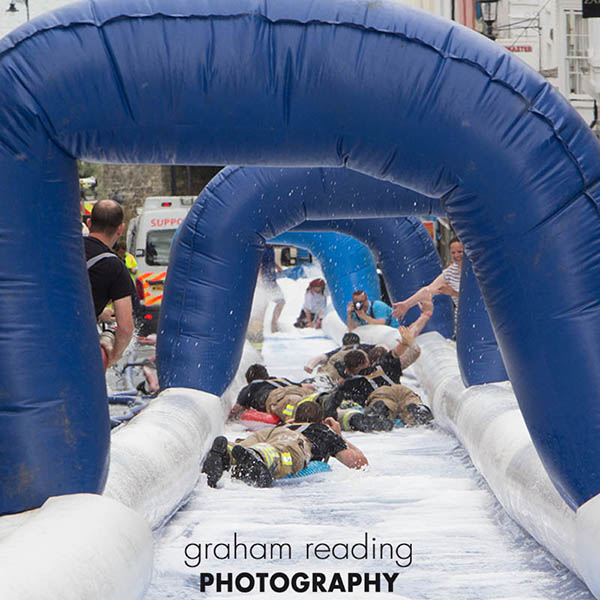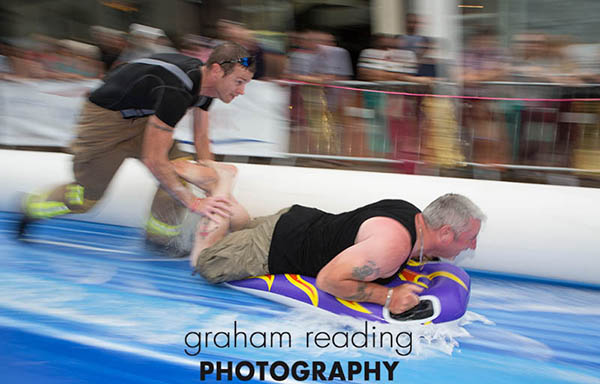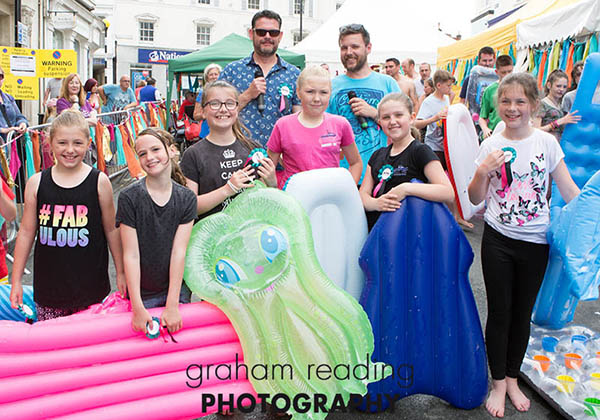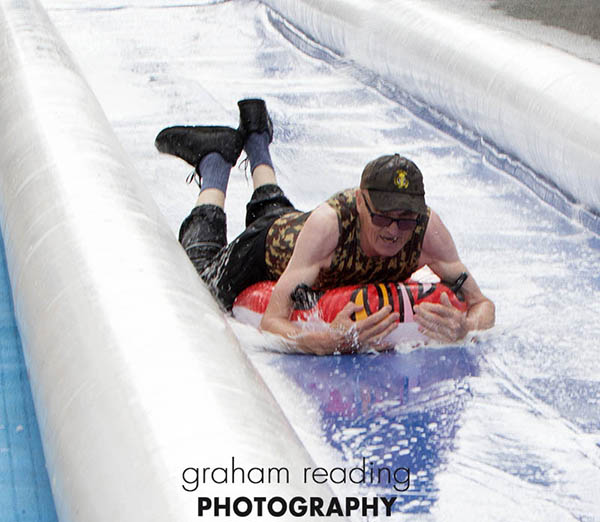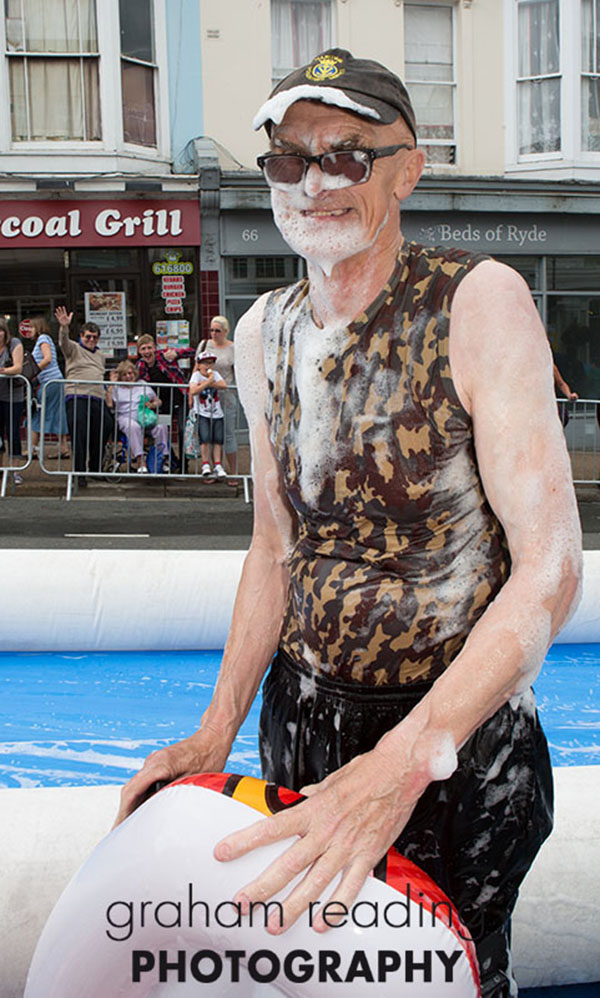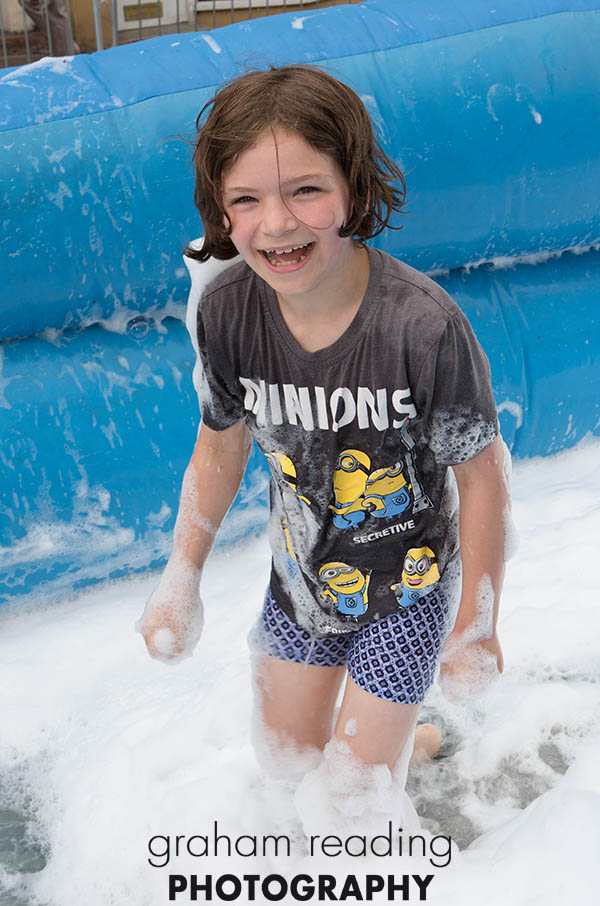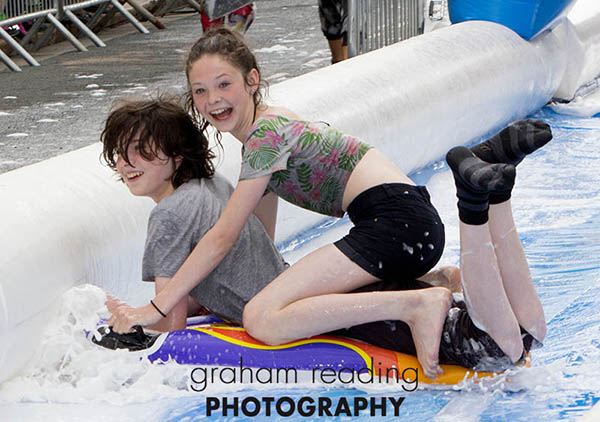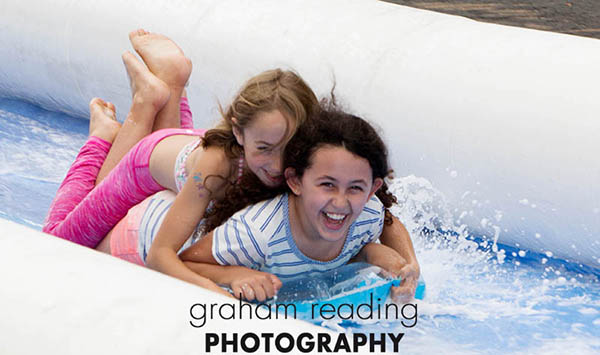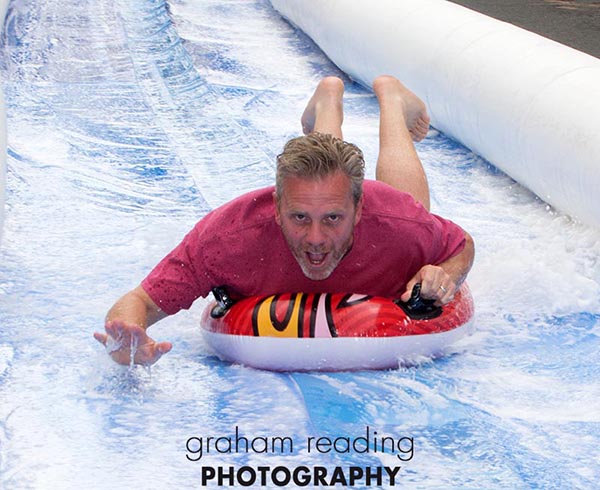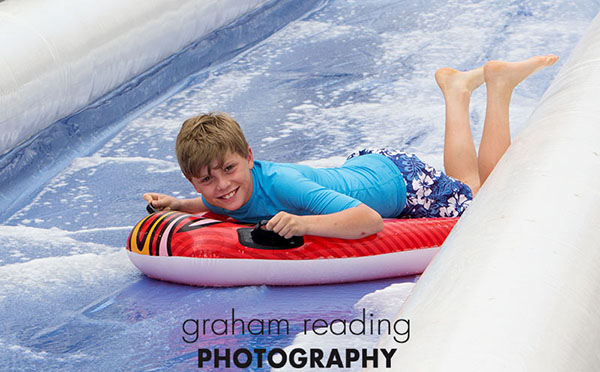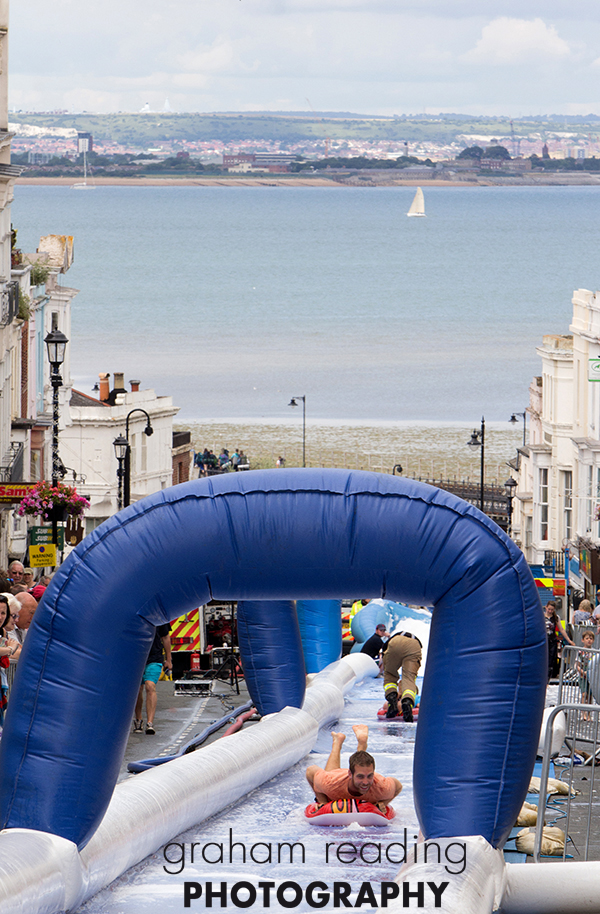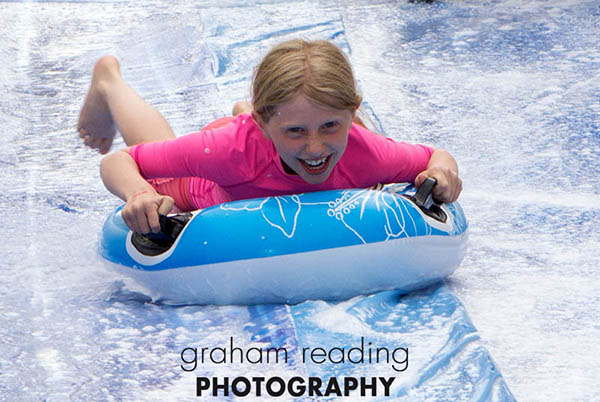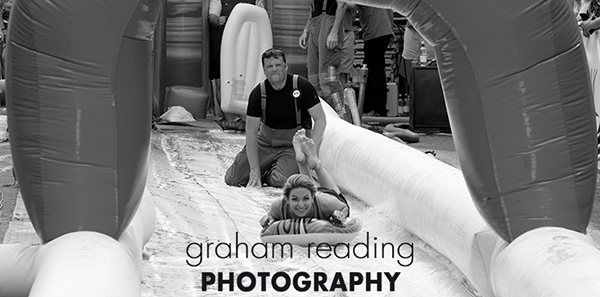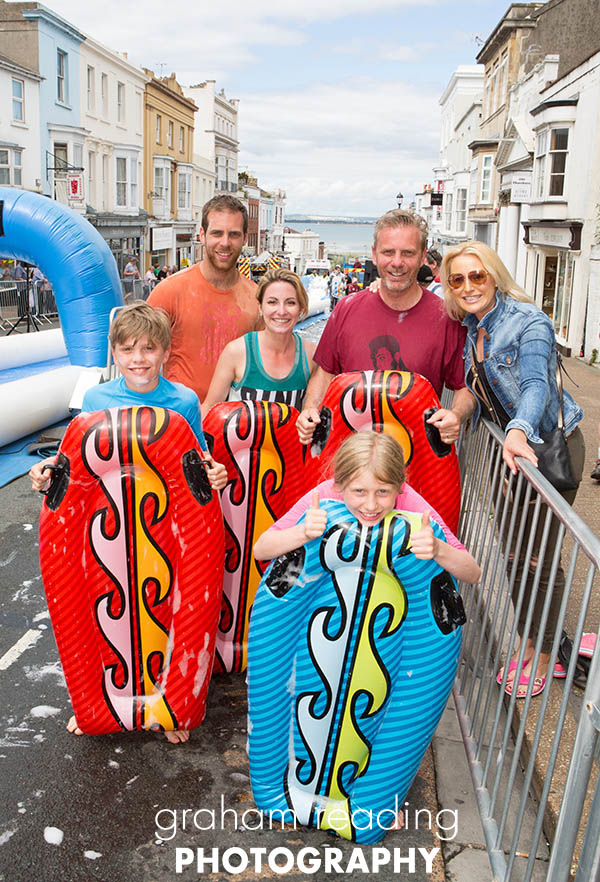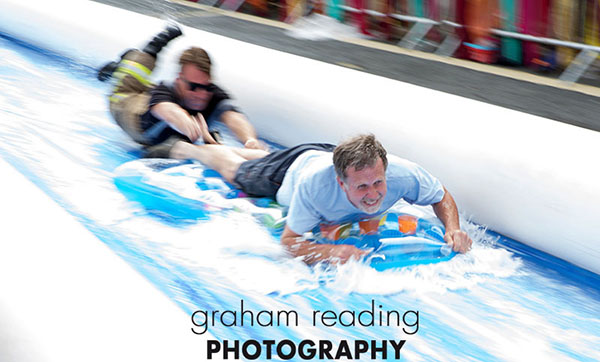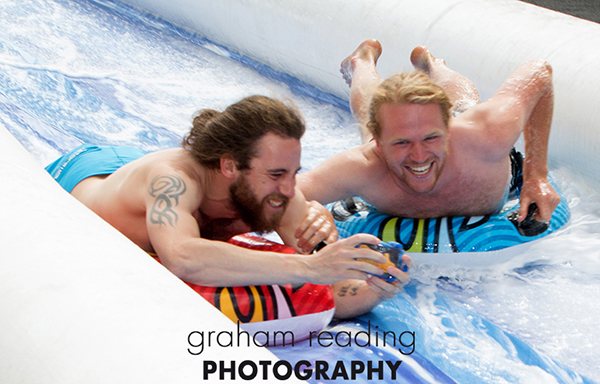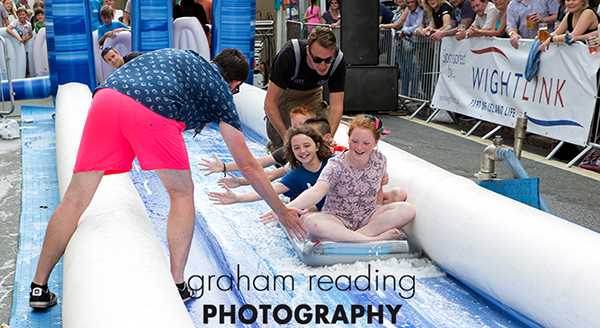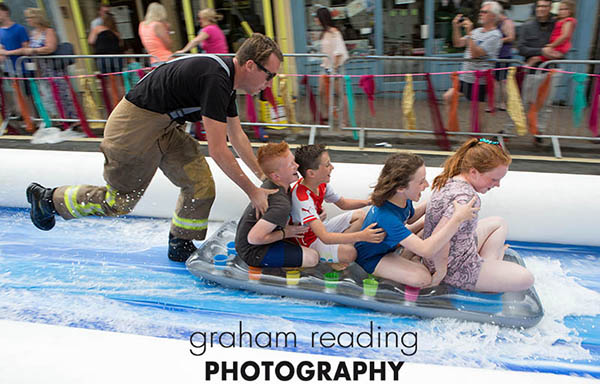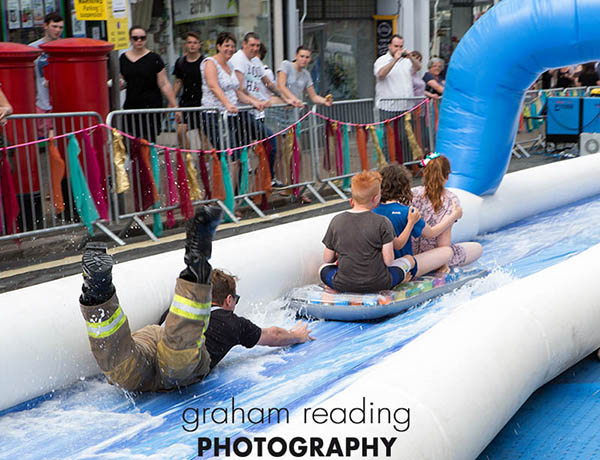 Iso Whittle used my camera to get a photo of me!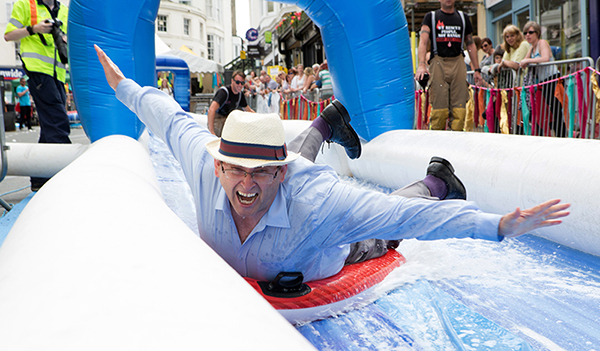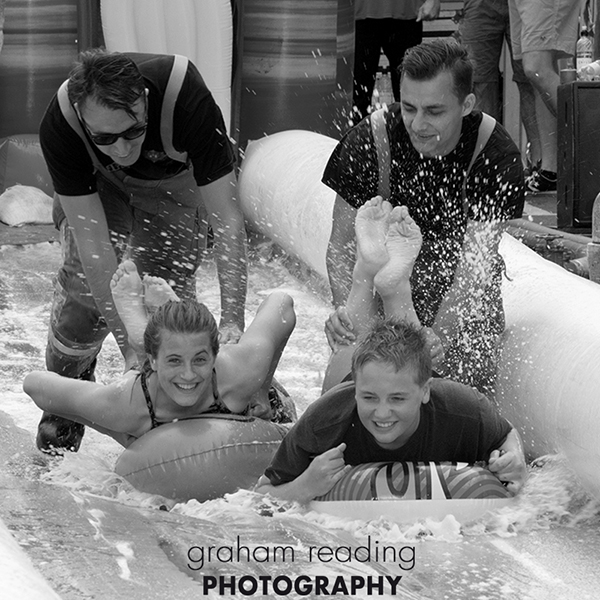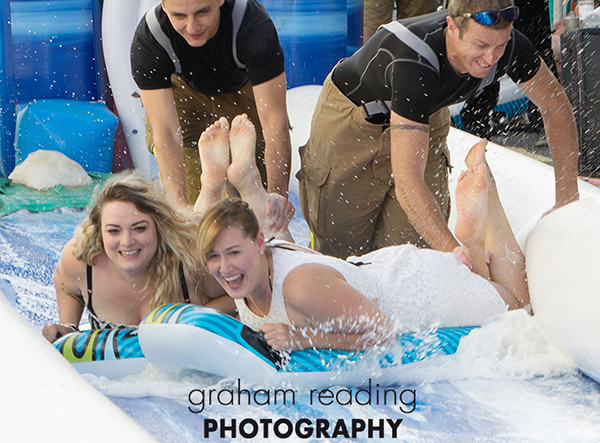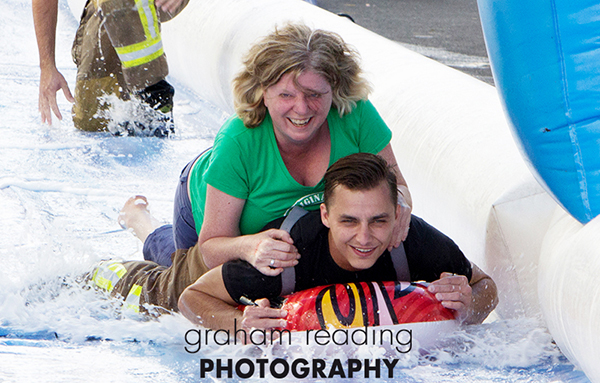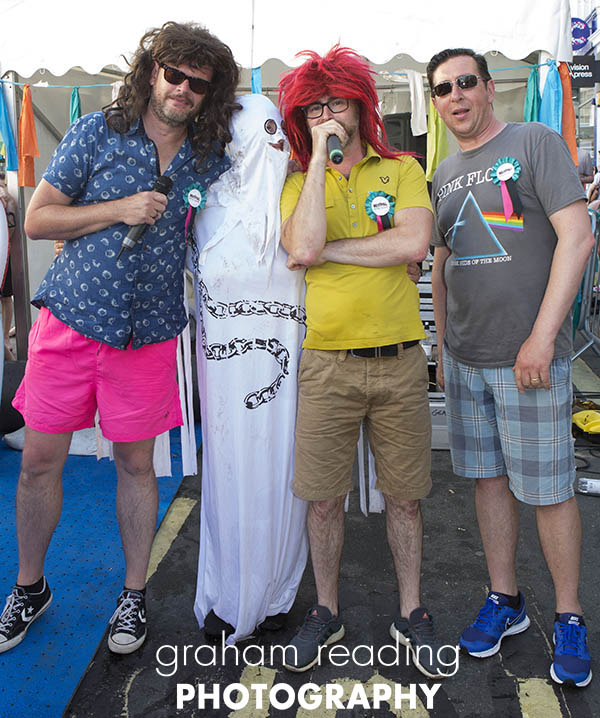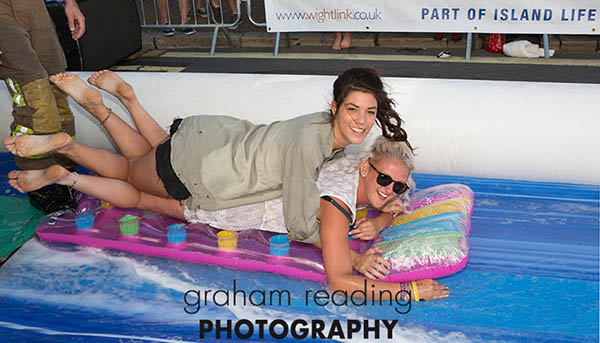 Serial networker,  and Giggling Granny Lyn Blackledge was sponsored £100 by HSS [amazing – thank you] to ride the slide. I wonder what they thought of the 'elf and safety?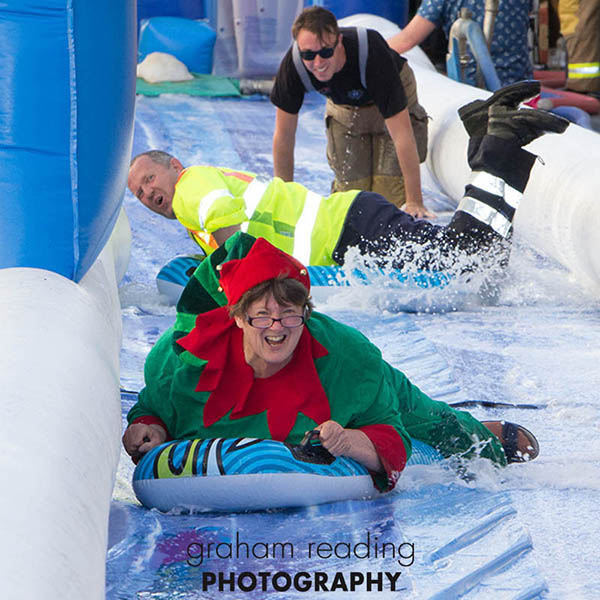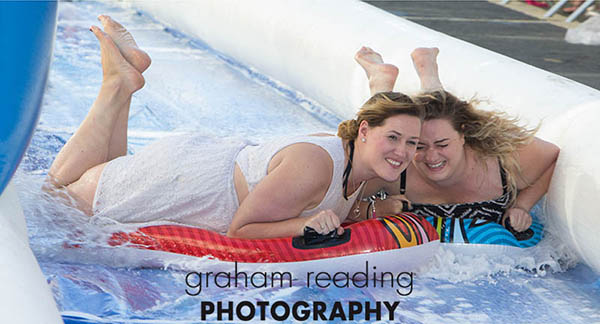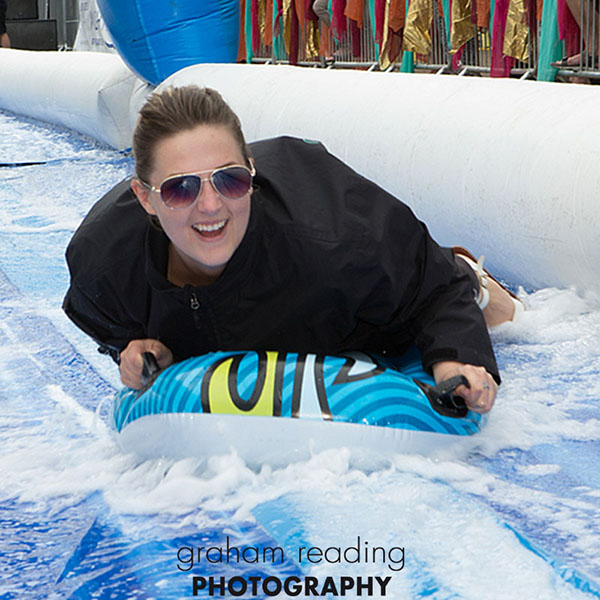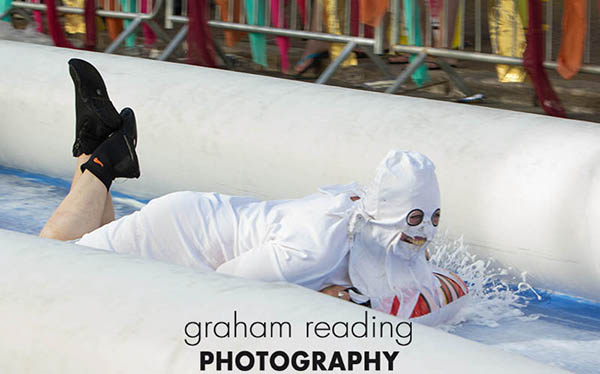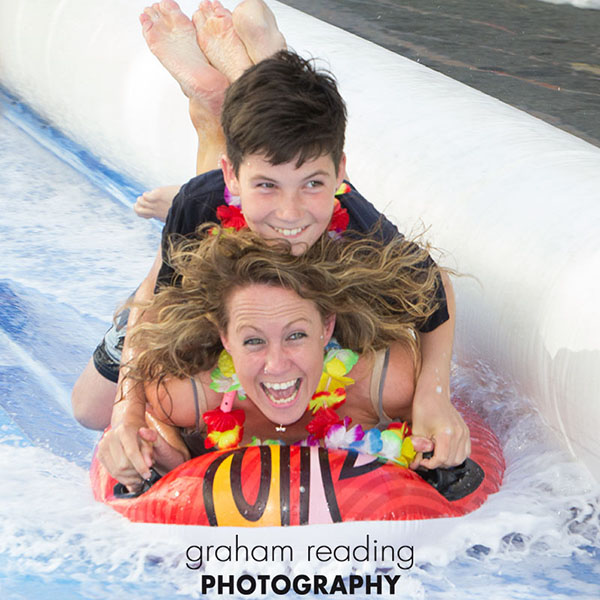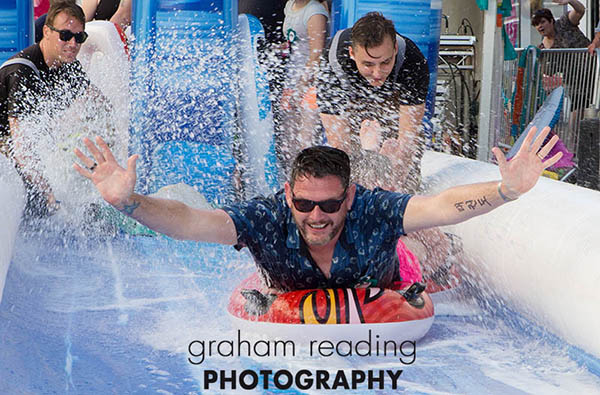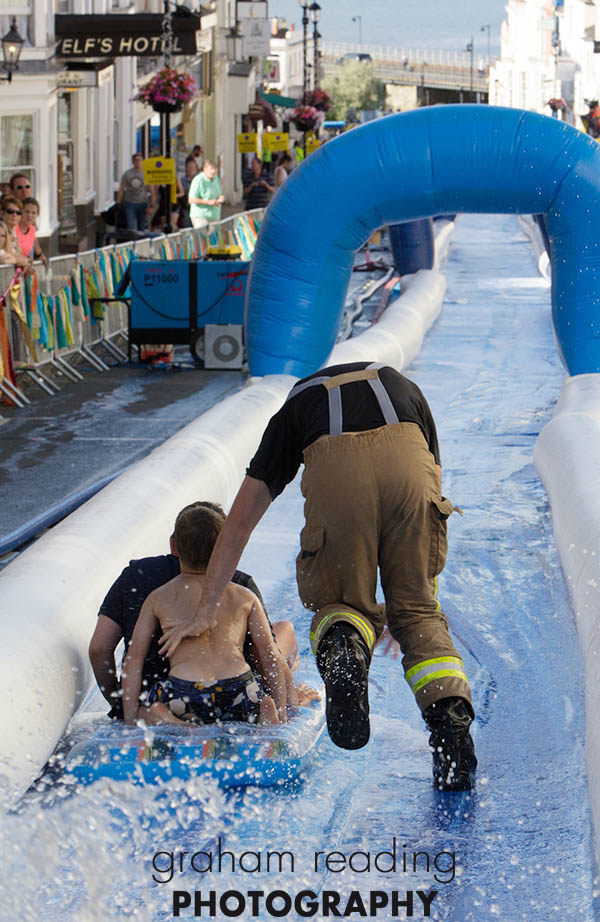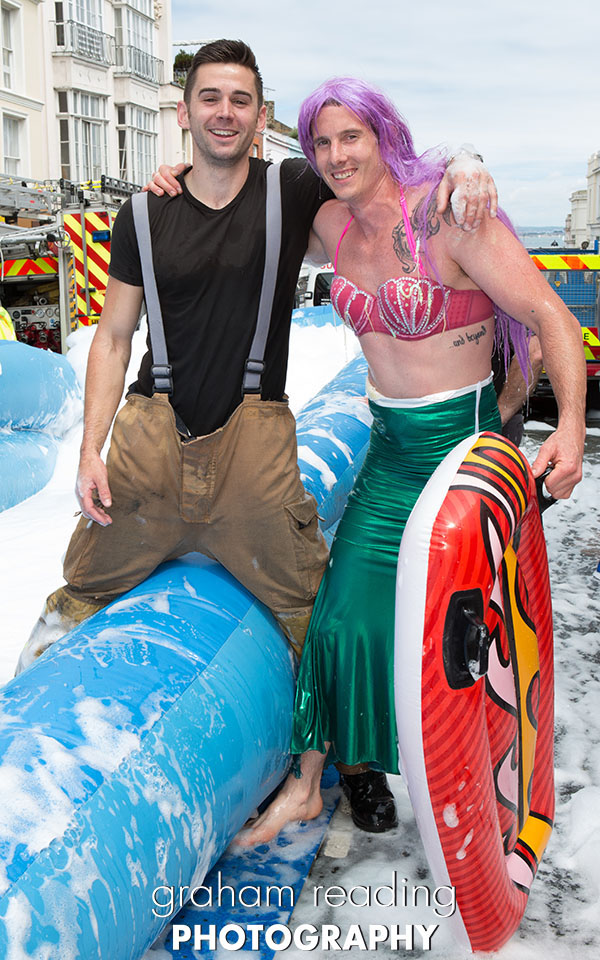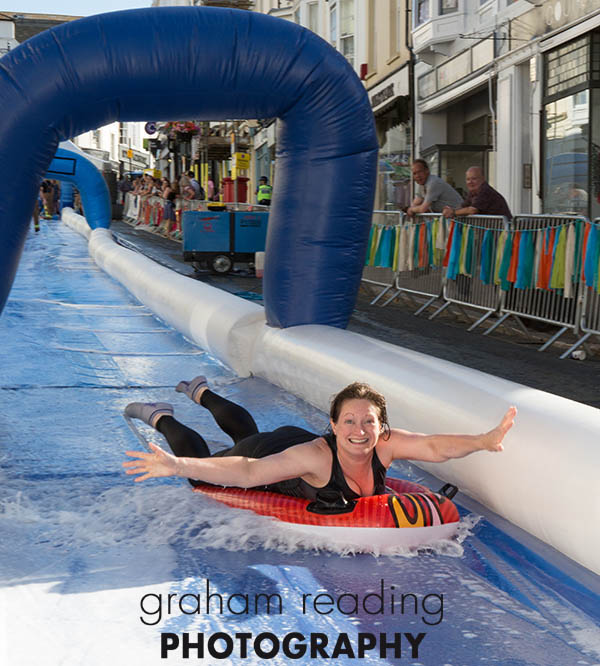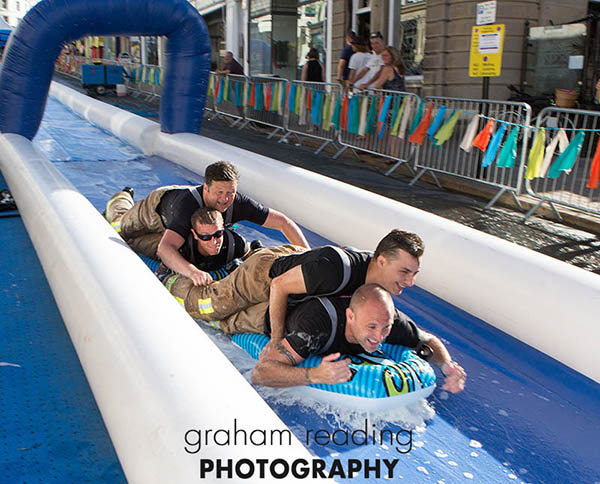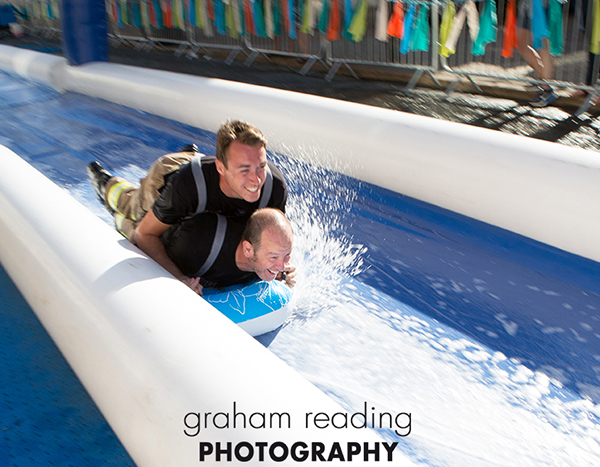 More Photos to come!
Gallery of photos also on Graham Reading Press Photography page here https://goo.gl/krF5TB