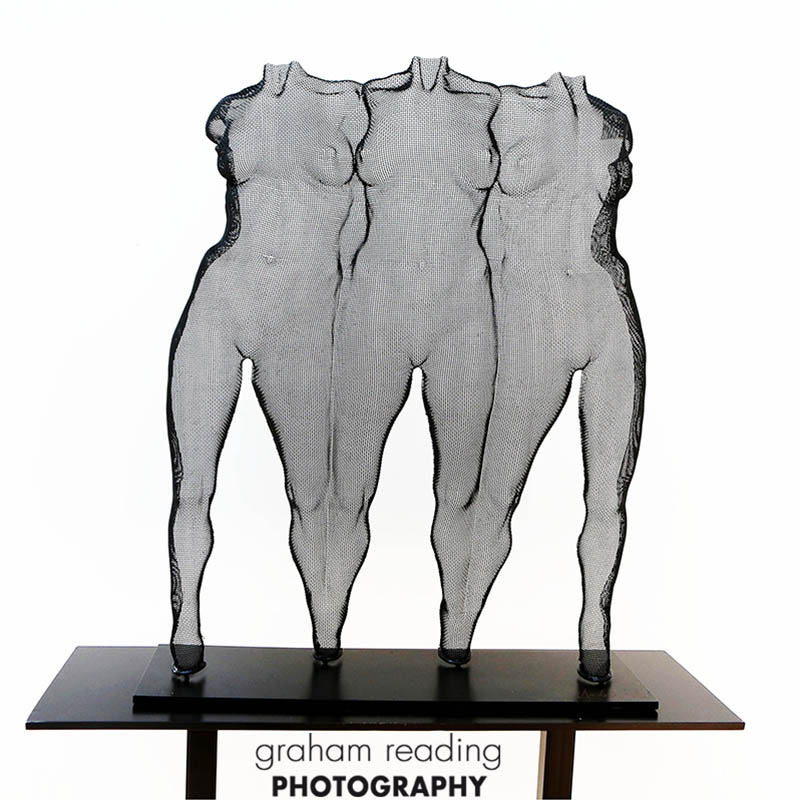 I first met David Begbie www.davidbegbie.com when visiting an art gallery in Mayfair on another job. His amazing work in wire mesh totally inspired me, and I have had the privilege now to meet and photograph him and his work on a few occasions.
Recently, on a visit to London I met up with David and Eva at the studio, where again I was totally captivated by sculptures, and had a lovely time swapping anecdotes
Please check out his incredible work at the forthcoming exhibition.
This photo is also on my Instagram @grahamreading and www.facebook/grahamreadingphotography.com
'CUTTING EDGE'
Solo Exhibtion of steelmesh and bronzemesh sculpture
ContiniArt UK, New Bond Street, London
26th April — 6th June 2017
David Begbie's forthcoming London solo exhibition at ContiniArt UK will include sculpture from 1987 – 2017 spanning 30 years of sculpture using steelmesh and bronzemesh, the medium for which Begbie is renowned world-wide.
Since his first London solo exhibition at Brompton Gallery, Knightsbridge in 1984 a whole genre of steelmesh art has emerged and continues to grow.
He first discovered the extraordinary potential of his medium in 1977 as a student 40 years ago and continues to explore the infinite and timeless possibilities which the medium contains.
His transparent sculpture is as much about light as it is about substance and he transforms his seemingly inanimate machined industrial material into dynamic and evocative sculptural forms